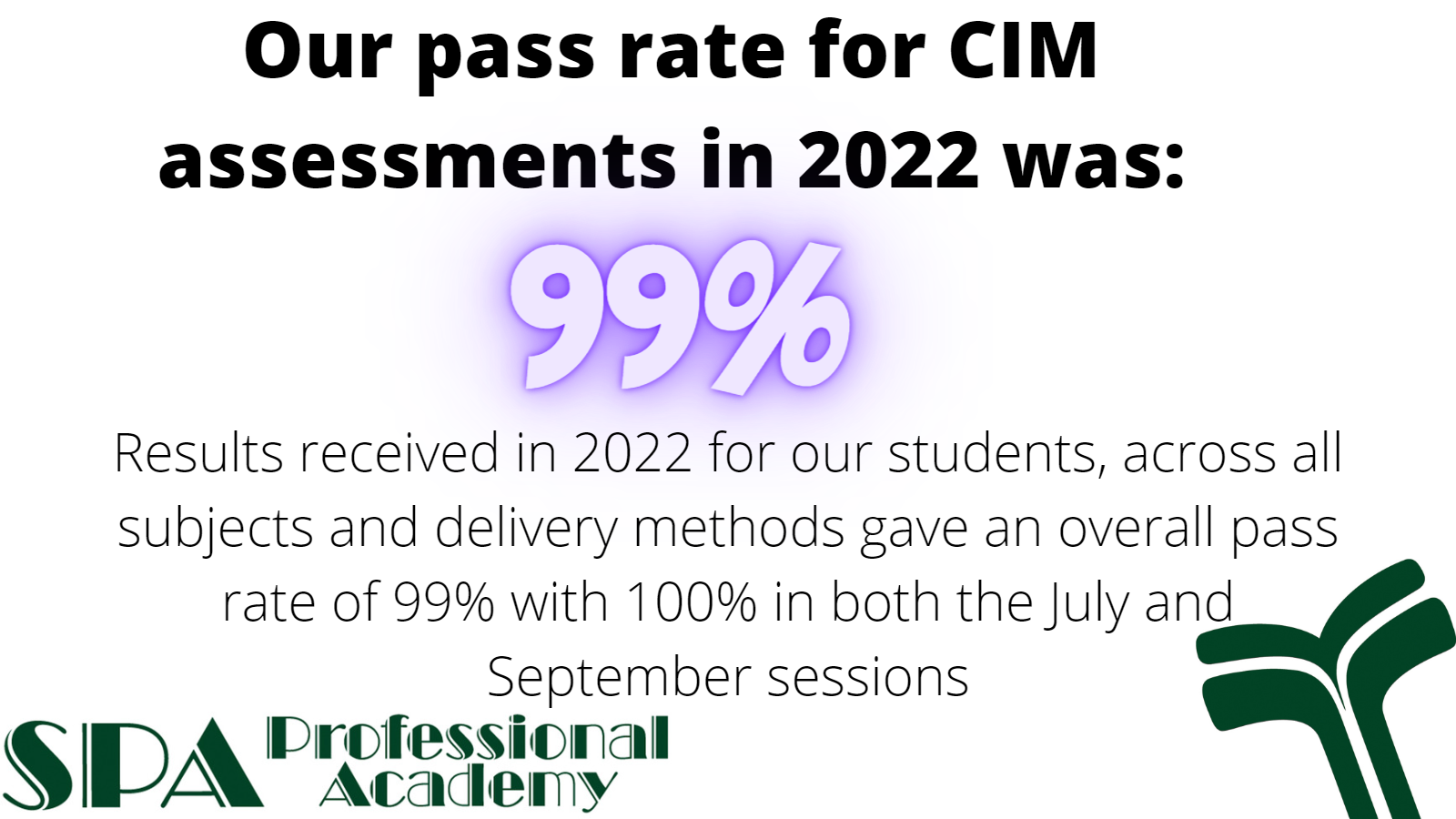 Our pass rate for CIM assessments in 2022 was 99%.
Results received in 2022 for our students, across all subjects and delivery methods gave an overall pass rate of 99% with 100% in both the July and September sessions We are really pleased for all our students who have achieved these results – they represent the work put in by them during the course.
A lot of effort goes into producing our teaching materials, and we support students as much as possible, but at the end of the day we can only guide people with their assignments – the individual has to demonstrate their understanding of the subjects. These results clearly demonstrate that our students understand the application of best practice for professional marketing – well done everyone!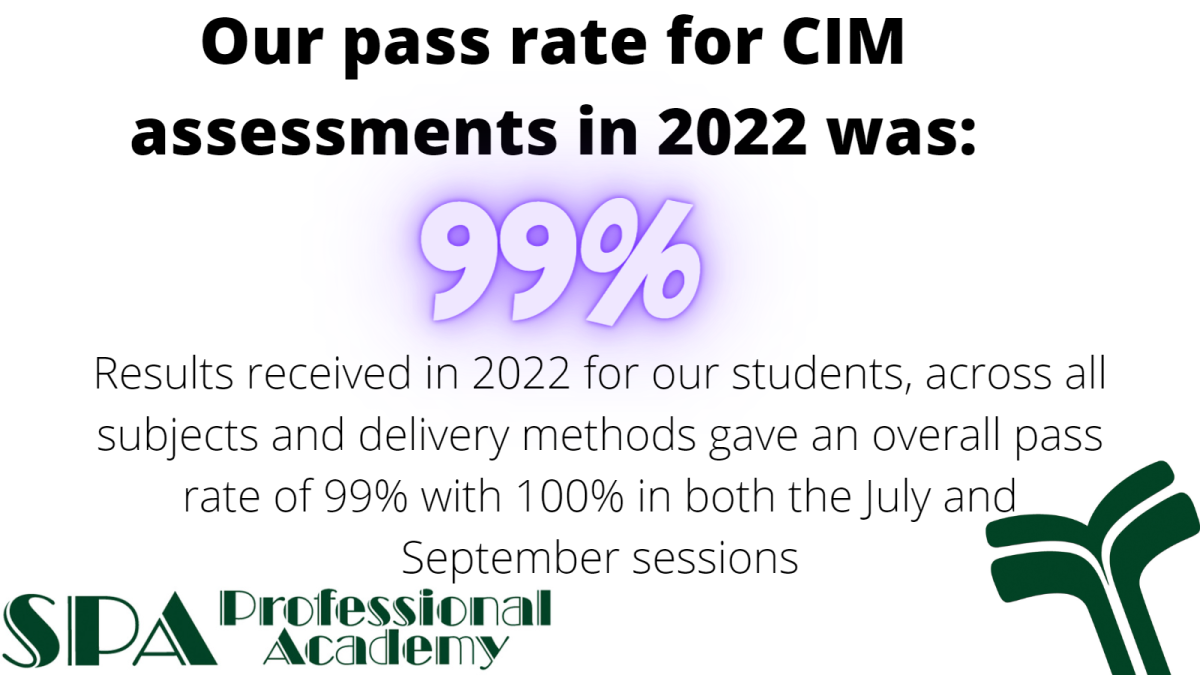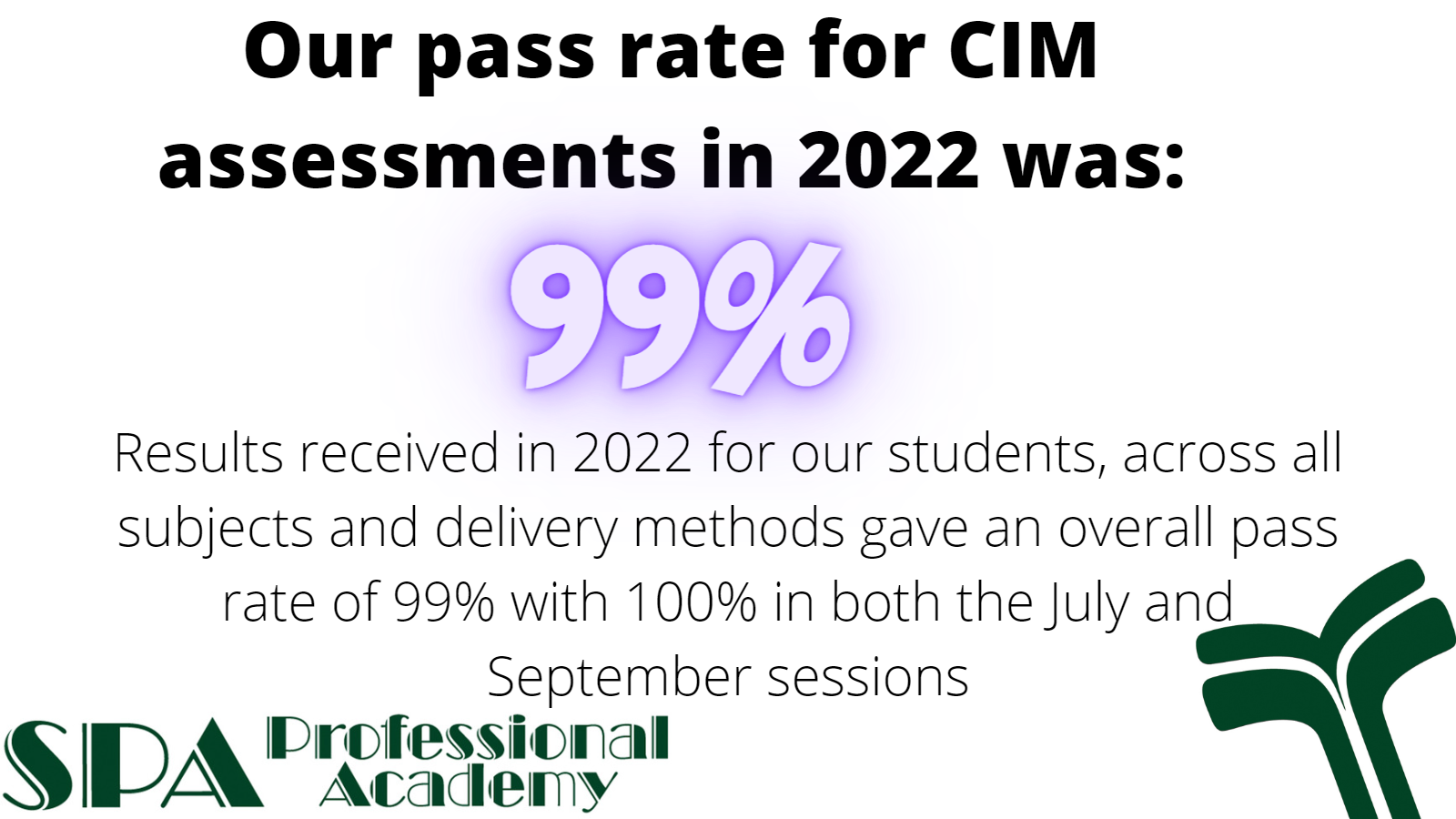 To add a personal reflection on this:
I set up SPA Professional Academy to develop the skills of marketers as it is something I'm really passionate about. Marketing can often be a misunderstood and under-rated profession, by helping people to become better marketers through the learning of the courses we run, and helping them gain a CIM qualification along that learning journey, I feel I am making a difference.
Supporting people through the course, learning about how they are applying the principles in their organisation, and then seeing careers flourish, makes it all worthwhile.
I'm looking forward to supporting many more people in 2023 and beyond – get in touch if you would like to be one of them.
Andy Sherratt